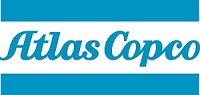 LZL vane motors are available in five sizes, offering outputs of 1.05 kW, 1.3 kW, 2.3 kW, 3.4 kW and 5.2 kW, respectively.
They are designed to give outstanding starting and low speed performance. This is achieved by using a six vane motor and by optimum vane/cylinder sealing – obtained through a combination of 'vane air' and interconnecting pins. Featuring few components, these motors are ruggedly constructed and offer a long service life.
Power motors (P)
The power motors come in all five sizes and are designed to give highest power and still maintain good low speed characteristics. These motors are delivered with lube free vanes and can theretofore operate without lubrication.
Typically these motors are characterized by:
Reliable starting.
High starting torque and good low speed characteristics.
Wide speed and torque range
Sturdy, compact construction to withstand rough treatment.
Inlet and outlet port restrictors permit free
NOTE: INDENT ITEMS ONLY CONTACT US FOR PRICING AND AVAILABILITY